Permeable and pervious pavement
The La Salle Eco-Demonstration Home uses innovative techniques to reduce stormwater runoff and protect the environment. Two of the techniques used are permeable and pervious pavement and pavers. The pervious recycled granite sidewalk allows rainwater to flow through it instead of running off it. The permeable pavers allow rain water to pass around the paver and through the subsurface paver system.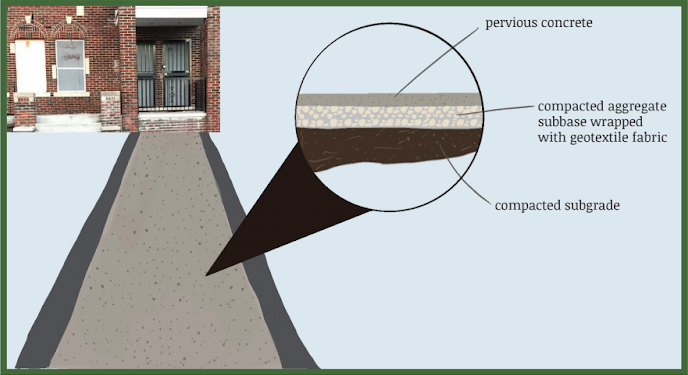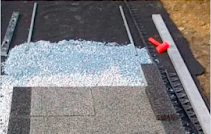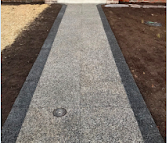 Why Permeable & pervious pavement?
The La Salle Home has 384 square feet of rain garden space, sized to capture all of the runoff from the roof.   The rain gardens were designed to capture up to 1,400 gallons of water per storm event.   The downspouts from the home are directed into the gardens.   The basins of the garden were excavated, then filled with mulch and an amended soil mixture that allows the water to slowly drain into the soils below.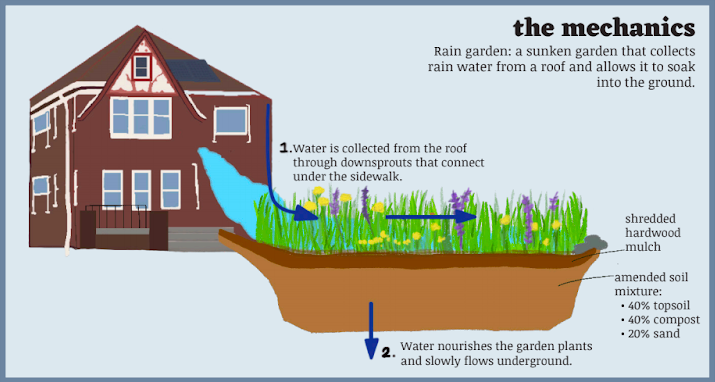 The La Salle Home uses WaterSense fixtures wherever possible in order to conserve water and save on water bills! WaterSense is a label for water efficient products – the program is sponsored by the U.S. Environmental Protection Agency (EPA).