HOPE Village Revitalization is first and foremost a community-based organization, focused exclusively on the Hope Village neighborhood.   Our team is comprised of talented and committed board and staff members as well as dedicated volunteers.
HVR staff collectively have more than 40 years of experience in community development work in the Hope Village, and more than 50 years of experience in the community development field.  Our staff is extraordinarily talented and committed to the work of the organization in moving the HOPE Village forward.
Juanita Maxwell
Neighborhood Resource Navigator
Juanita Maxwell has been with Hope Village Revitalization since its inception.  She serves as the Neighborhood Resource Navigator, connecting neighbors to valuable resources through MiBridges and other avenues, including THAW, Affordable Connectivity Program, and more.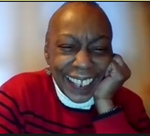 Julie Rice
Assistant Director and
market manager
Julie Rice serves as Hope Village's Assistant Director and Market Manager.  A long time Hope Village resident, she has made a significant contribution to the Hope Village neighborhood and the Hope Village Farmers Market over the past years.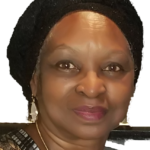 Dell Stubblefield
Community Engagement Specialist
Dell Stubblefield, Community Engagement Specialist, has been with HOPE Village Revitalization since its inception.  Dell is a resident of the community and a senior advocate; she also has a special interest in addressing environmental issues that can impact the community in a negative manner.  Dell is part of the community gardening movement in the HOPE Village, working alongside seniors at the Village of Oakman Manor.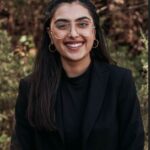 Rija Khan
Volunteer and Program Coordinator​
Rija Khan joined HVR in 2022 and serves as HVR's Volunteer and Program Coordinator, through the AmeriCorps VISTA program.    Rija is a recent graduate of Wichita State University with a  degree in criminal justice. While at Wichita State University she was able to leave a mark on the community by serving as Student Body President for two years.
HVR's Board is comprised of residents and representatives of organizations serving the HOPE Village.  It is 100% community-based, and each Board member brings expertise in a range of fields.   Volunteer Board members contribute their time and talents in guiding the organization.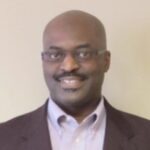 Anthony Batiste
Board Member
Anthony Batiste has over 8 years of experience with the Detroit Local Initiatives Support Corporation, and is responsible for all of LISC's Detroit lending activity.  His experience includes over 18 years proven commercial lending experience in both developing and managing commercial loan relationships for businesses in a variety of industries.   During his tenure at LISC he has been responsible for underwriting over $20 million in lending with the redevelopment of the NSO Bell Building in the HOPE Village Neighborhood.  He is also the local contact for the LISC Small Business Lending Products and Economic Development activity.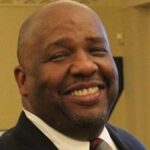 Delbert Brown
Board Member
Delbert Brown is a lifelong Detroit resident who has volunteered in the HOPE Village community for more than five years.   He is a program and project management professional skilled in nonprofit organizations, budgeting, government, airports and volunteer management.  He currently serves as co-chair of the Detroit City Council Green Task Force Renewable Energy Subcommittee.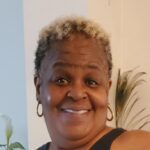 Linda Kent Buchanan
Board Chair
Linda Kent Buchanan has lived in Hope Village since 1975.    She enjoys collaborating with her community neighbors  to assure improvements to our community.   She has been involved with the community in many ways since she moved to the neighborhood.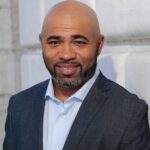 Dwan Dandridge
Board Member
Dwan Dandridge, is Co-Founder and CEO of Black Leaders Detroit (BLD). As a lifelong Detroiter, his leadership skills have been shaped by a wide range of experiences, including grass roots activism, running a small business, and serving as a union representative with the UAW. Dwan is passionate about creating blueprints to share power. He has a unique ability to define and quantify the value of people that come to the table with nontraditional skills. Dwan views the access to capital disparities from many angles, and is focused on creating equitable solutions. In the first year of operation he led BLD in providing financial support to 65 black owned businesses and nonprofits.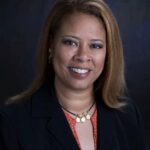 Sonya Delley is the principal of Sun Charles, LLC, an Urban Real Estate Solutions firm located in the city of Detroit.  Sonya has over 30 years in the field of real estate finance, and is the Michigan Market Leader for PACE Equity LLC, which provides low cost capital for energy efficient construction.     Ms. Delley has worked with over twenty non-profit boards and loan committees in the community.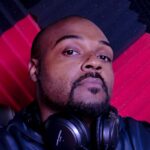 Khary Frazier
Board Vice Chair
Khary Frazier is a lifelong HOPE Village resident and serves as vice-chair of the HOPE Village Revitalization board.   What began for him as a journey engaging hip-hop audiences, has grown into a career as a marketing consultant.   He has a degree in marketing from Walsh College of Business and Accountancy, and is the owner of Creative Differences Marketing, a Detroit business.   An artist himself, Mr. Frazier facilitates relationships between businesses and other artistic entrepreneurs to create messaging and materials that market organizations, products, and services.  Mr. Frazier launched the Detroit is Different platform in 2014 with podcasting and blogging. Now Detroit is Different is an eclectic expression of the dynamic range of the Black experience in Detroit.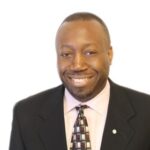 Daryl Hurley is a Board Member and Treasurer for HOPE Village Revitalization.   He has over 25 years of experience in accounting practices and principles including management of finance operations and is currently the CFO of Focus: HOPE; previously he served as a financial systems analyst and a manager of real estate accounting with the KMART Corporation.   Mr. Hurley has an MBA from Walsh College and serves on several nonprofit boards, including the Virginia Park Homeowners' Association.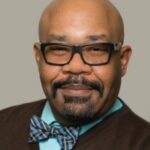 Jeff Jones
Executive Director
Jeff Jones serves as the Board Chair of HOPE Village Revitalization.   A lifelong HOPE Village resident, he is a nonprofit leader with more than 20 years' experience managing quasi-governmental and community-based organizations, coordinating multi-million dollar neighborhood stabilization initiatives and community engagement strategies.  Mr. Jones is an urban planning practitioner aiming to leverage his background and talents into transformative change in Detroit neighborhoods.

Annette Lotharp
Board Member
Annette Lotharp is a member of the Hope Village Board, and has been an enormous force for good in the Hope Village for many years.  As manager of the Parkman Branch of the Detroit Public Library, she hosted many community events and activities, including a very successful health fair.    In her new role as local business owner of Toarmina's Pizza, she supports the Hope Village Farmers Market and many other aspects of our work.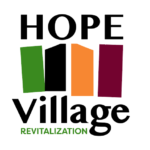 Ex Officio Board Members:

Debbie Fisher (President)
Stephanie Johnson-Cobb (Secretary)
Julie Rice (Assistant Secretary)
In Memoriam
Lisa Robinson
FORMER Board Member
Lisa Robinson was a long time HOPE Village resident and past president and vice-president of the Oakman Boulevard Community Association.  Ms. Robinson  retired after 31 years with the Third Circuit Court, where she held the office of president, vice-president, secretary, committee person and steward as a union member of AFSCME Local 3309.   She was also a member of the HOPE Village Urban Learning and Leadership Collaborative, and the HOPE Village Citizens for Health Community.   Ms. Robinson was also a bee keeper and a member of the HOPE Village Farmers Market planning committee.   Ms. Robinson passed away unexpectedly in 2021.

14030 La Salle Blvd,
Detroit, MI 48238